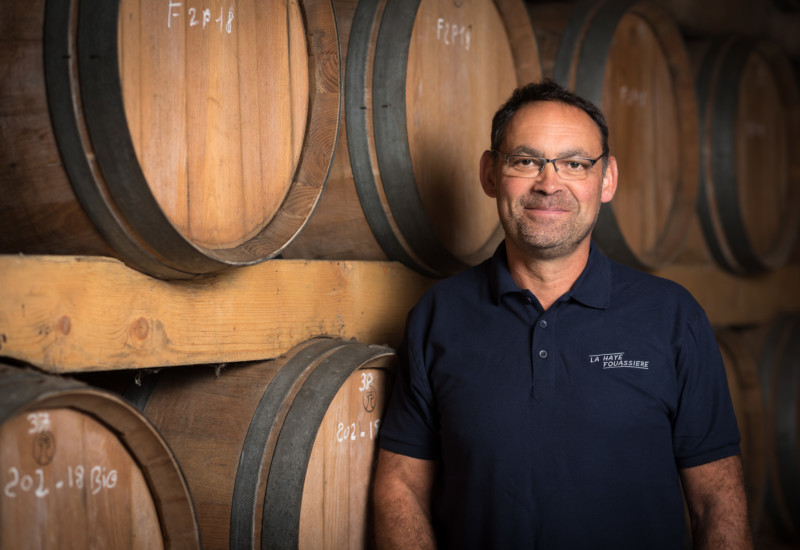 The Château de la Bretonnerie in La Haye-Fouassière is a winery, the property of three generations of the Guilbaud-Guesselin family. Frédéric Guilbaud took over the family farm in 1992, joining forces with Laurent Botineau, winegrower in Haute-Goulaine in 2016.
Armed with their experience and synergy, they pooled their knowledge from the land to the glass to create unique, fresh and totally delicate wines every year.
As the winegrowers are keen to limit their impact on the environment the whole of the farm is HVE 3 certified (French High Environmental Value certification).
No chemical weeding or insecticide is applied to these plots; the soil is only worked mechanically. The low yields and the rich soil produce wines with great complexity and an ageing potential.
Frédéric Guilbaud – Laurent Botineau
La Bretonnerie
44690 La Haye-Fouassière
: 06 30 93 65 49
: contact@fredericguilbaud-vigneron.fr
: www.chaisdehaute-ville.com